How to destroy target dummies with IO weapons for Fortnite Week 12 Quest
Here's how you can complete the Fortnite Season 7 Week 12 Legendary Quests that has you with use IO tech weapons to destroy target dummies.
One of the Fortnite Season 7 Week 12 Legendary Quests tasks you with using IO tech weapons to destroy target dummies, and here's you can complete this task quickly.
With Fortnite Season 7 wrapping up soon, you'll have to hurry if you want to progress through the Season 7 Battle Pass and unlock in-game skins like Superman and Rick Sanchez.
Luckily, there are new Legendary Quests to complete in Week 12, and these will grant you Battle Stars and XP. This guide will cover the Quest to destroy target dummies with IO weapons.
How to get IO weapons in Fortnite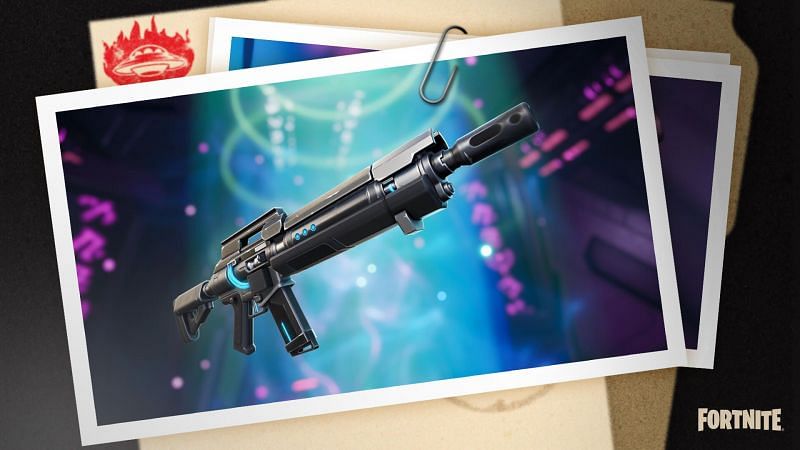 The first thing you'll need to do is get your hands on a Fortnite IO weapon. These can be found at the various IO Bases and battle the IO Guards that spawn there. Sometimes, they'll drop a weapon along with Gold Bars.
Once you get there, you can also search through the IO chests that you find. However, we recommend visiting the IO Satellite Bases across the Island, since that's the easiest method.
Here are all the IO Satellite Base locations:
Discovery Dish: West of Believer Beach
Dinky Dish: South east of Craggy Cliffs
Dockside Dish: West of Dirty Docks
Destined Dish: South east of Misty Meadow
Dampy Dish: South west of Slurpy Swamp
Deep Woods Dish: Inside Stealthy Stronghold
Defiant Dish: East of Weeping Woods
We recommend using either a Pulse Rifle or a Rail Gun for this challenge. For more details on acquiring these, you can check out our Fortnite IO weapons guide.
Where to find Fortnite target dummies
Once you've acquired an IO weapon, you can find target dummies sets to destroy in two different locations in both Weeping Woods and Slurpy Swamp.
Weeping Woods: In the RV park, just south of the caravans
Weeping Woods: Next to the northern lodge house
Slurpy Swamp: By a campfire in the woods that are directly south of the road with a Slurp Juice truck
Slurpy Swamp: Next to the pier at the western edge of the factory area
You don't need to visit both of these locations if you destroy a total of four target dummies in one. Once that's done, the Legendary Quest will be completed, and you'll net 30,000 XP for yourself.
Just keep an eye out for enemy players that will visit these locations to complete the Week 12 Quests. They might hinder your progress, so stock up on some excellent weapons and gear beforehand.
For more Fortnite Week 12 Quests, check out how to collect three alien devices and activate the countermeasure device in Fortnite.
Image credits: Epic Games