How to play Cold War MP & Zombies Season 3 free: dates, content, and more
Jump in and experience Black Ops Cold Season 3 content with a MP & Zombies Free Access Period.
Activision and Treyarch have announced a free access week for Call of Duty: Black Ops Cold War Season 3 content.
The new free access week will start on Friday, April 23 and end on Wednesday, April 28.
The free access week will include access to MP, including the new Season 3 MP maps & modes, alongside the updated Outbreak Zombies mode for all players.
The free access week will be available on PlayStation 4, PlayStation 5, Xbox Series X|S, Xbox One, and PC.
How to download
Players on PlayStation and Xbox can visit their console's store to see a Free Trial Option for Call of Duty: Black Ops Cold War to download. Search for 'Cold War Free Trial' on your console's store to see it. The free trial is a separate download then Warzone.
For players on PC Battle.net, there will be an option to "PLAY FREE" on the Battle.net Client when you're loaded into the Black Ops Cold War tab. This will kick start the download and then let you begin accessing the free trial content.
Details

Multiplayer
Nuketown 24/7, Multi-Team Moshpit, Face Off and More
We're throwing open the doors for Free Access players to experience everything Multiplayer has to offer, from the large scale Multi-Team Moshpit to the classic Nuketown 24/7 grind. Jump into the intensity of 3v3 Faceoff with some friends, or ease into the old standards Team Deathmatch and Domination.
Free Access also includes the just-added Yamantau and Diesel Multiplayer maps. Fight through the crumbled remains of a Soviet observatory on snowy Mt. Yamantau, and battle it out in 6v6 and 2v2 on Diesel, featuring a deserted gas station in the New Mexico desert. Load up Yamantau 24/7 while you're at it and master the new map.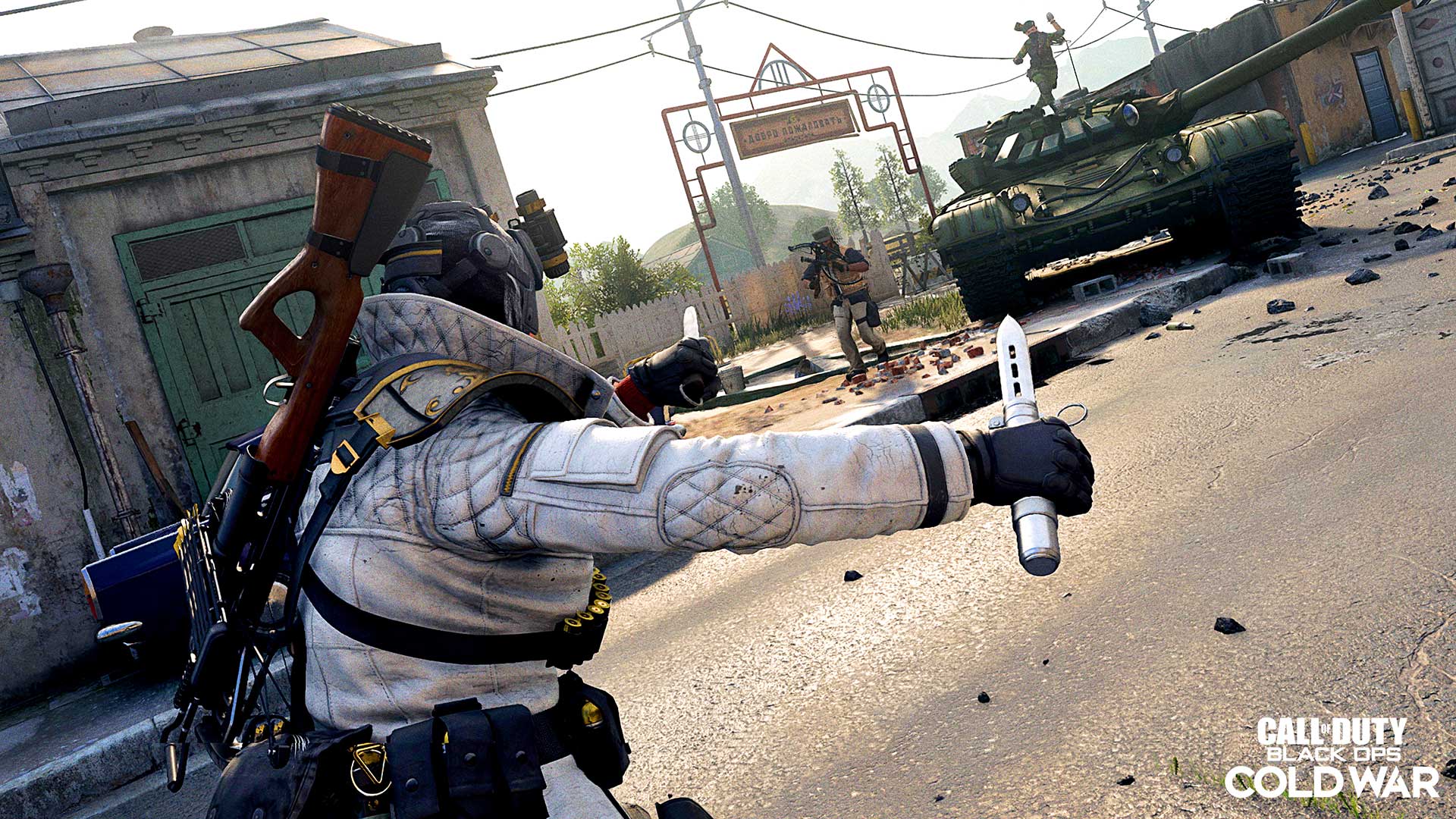 Sticks and Stones
The classic party mode is back and making its debut in Black Ops Cold War. Available during Free Access, this game mode equips every Operator with the same loadout: a crossbow, Ballistic Knife, and Tomahawk. Eliminate enemies with the Tomahawk to bankrupt their score to zero.
In this free-for-all, it's every Operator for themselves. Sticks and Stones supports a variety of maps, including the new Season Three 6v6 maps. Watch out for those Tomahawks flying by.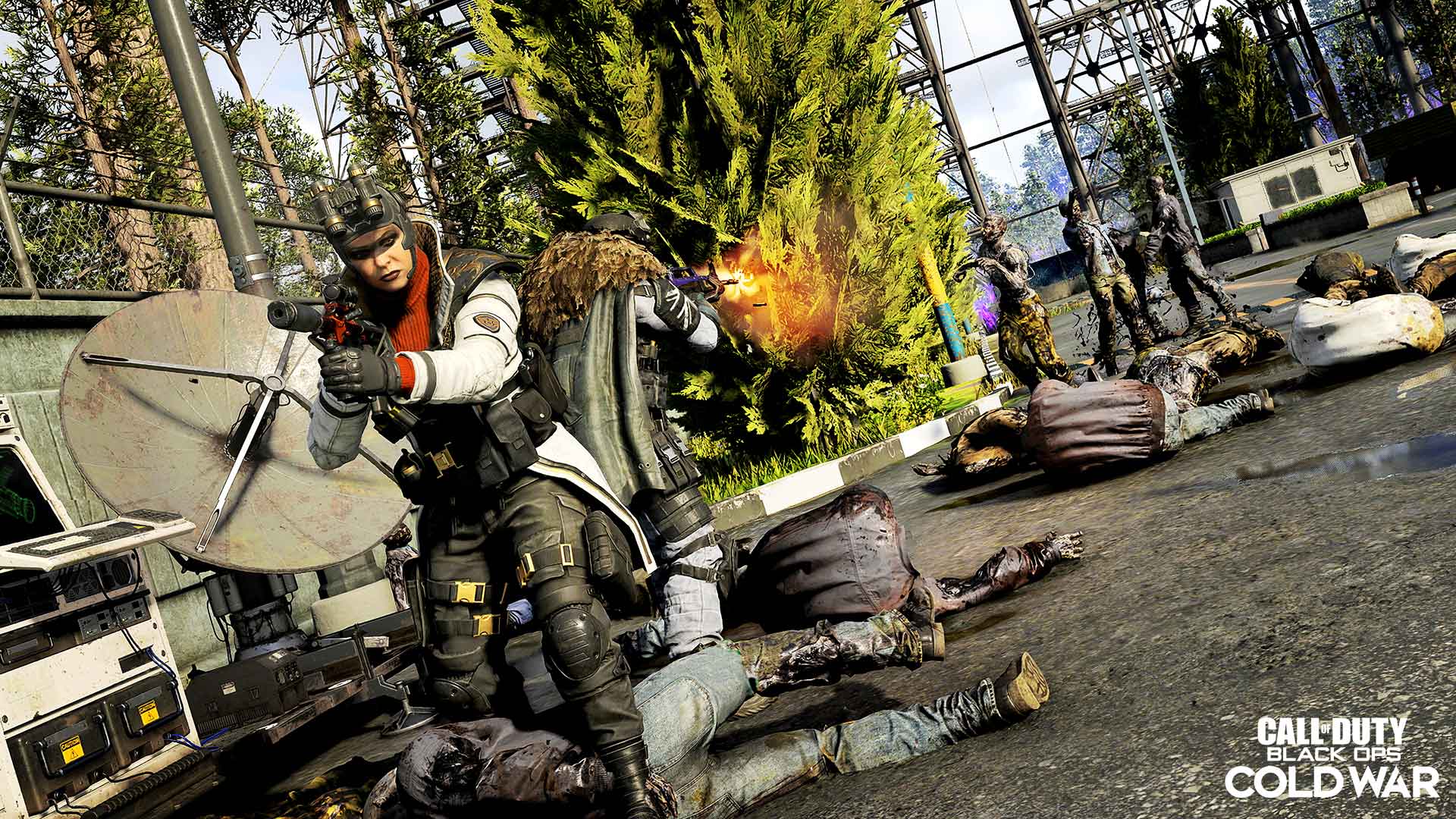 Zombies
Outbreak
All of the new Outbreak content will be open to play in Zombies, too. In Outbreak, up to four Requiem agents are tasked with exploring massive regions of the Ural Mountains while fighting off the undead. Work together to complete dangerous experiments and other objectives that are sure to lead to more loot, new enemies, and the next daunting Dark Aether portal.
Trek through Duga, the latest Outbreak region just added in Season Three, and speed to your next objective in the new Cargo Truck and high-speed Fast Attack Vehicle (FAV). Get to the target and take on the horde with the new Toxic Growth Field Upgrade, slowing the movement speed of entangled enemies while inflicting toxic damage
SOURCE: Call of Duty Blog