How to get the Recycler for Fortnite Season 6 Week 4 challenges
One of the new Fortnite Season 6 challenges requires you to deal damage with the new Recycler weapon, and here's how you can get it.
The Recycler is a brand new weapon that has been introduced in Fortnite Season 6, and here's how you can get your hands on it for the new weekly challenges.
There are brand-new weekly challenges available in Fortnite that you can complete to progress through the Season 6 Battle Pass. These will net you some serious XP so that you can unlock new cosmetics.
In the latest content update, Epic Games added a new weapon called the Recycler or Junk Gun to the battle royale. One of the Week 4 challenges requires you to dish out damage with this happens, so here's how you can obtain it.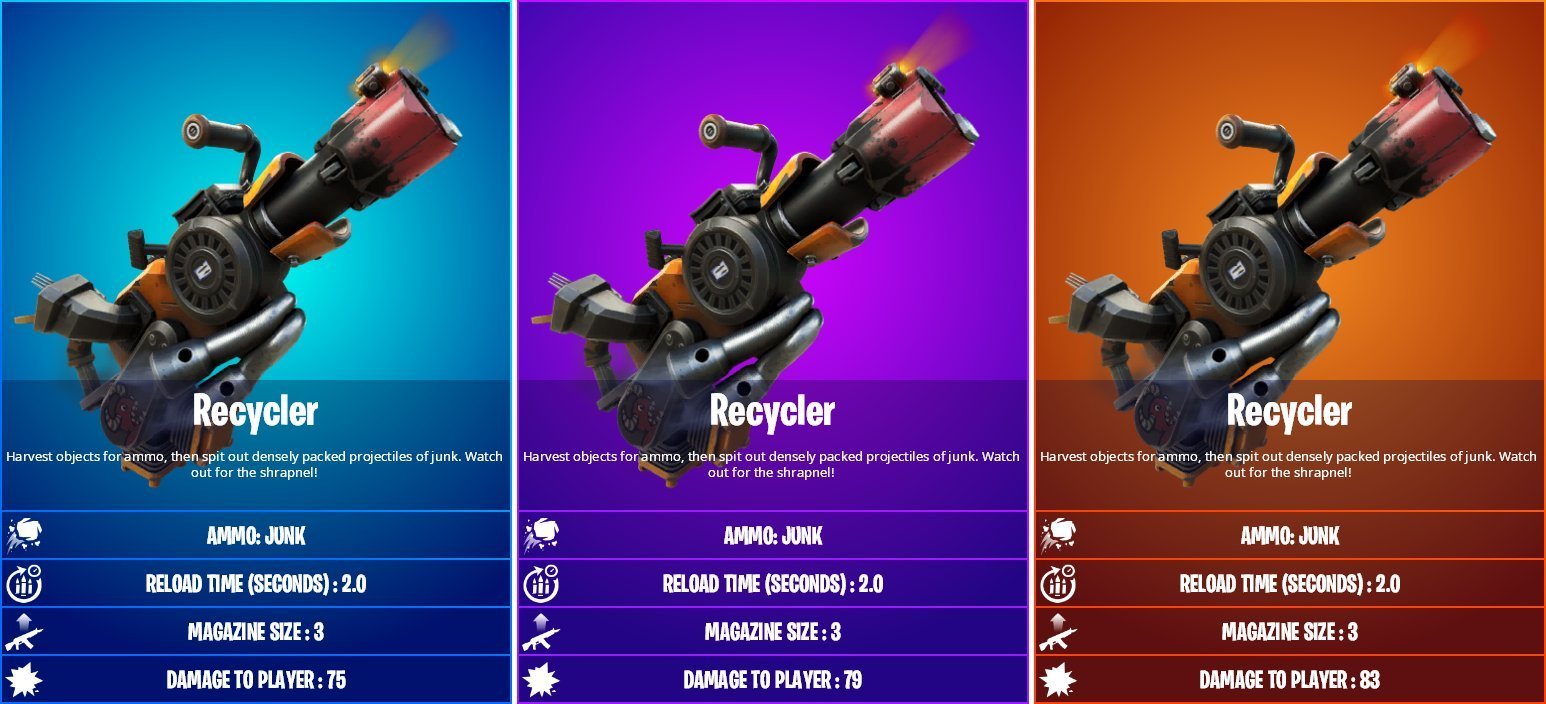 The good news is that you won't have to visit any specific NPCs or POIs on the Fortnite map to get your hands on this weapon. You won't have to spend any Gold Bars either since you can find the Recycler as floor loot and chests.
Rather than using regular ammunition, this weapon will suck up materials for you to fire at your opponents. The maximum magazine size is 3, but you can collect more materials from your surroundings at any time.
The Recycler spawns in Rare, Epic, and Legendary rarity. Each of these variants dishes out different amounts of damage:
Rare: 75 damage
Epic: 79 damage
Legendary: 83 damage
The Recycler functions similarly to the Grenade Launcher, minus the splash damage. This means that you'll have to land a direct hit at your enemy to hurt them, and this won't have any effect on the foes surrounding them.
For this reason, we don't currently see any reason to choose this weapon over other supplemental weapons or items. However, it's still fairly useful when you want to save up on ammo.
As Season 6 progresses, we expect Epic Games to add even more unique weapons to Fortnite, and we'll keep you updated on every new one that joins the game.
Image Credit: Epic Games/ Hypex