Black Ops Cold War features FOV slider & Ping system on all platforms
Treyarch has announced the addition of a highly requested feature: field of view (or FOV, for short) slider.
As part of the blog post detailing the ways to play in the Black Ops Cold War beta, Treyarch has announced that an FOV slider will be available on ALL platforms for the game.
FOV slider has been highly requested as it allows players to change the view of the screen they can see. PC players have been able to do this for titles for a long time, but console players have not. Treyarch is now allowing console players to match the PC experience in how wide they want to make their own field of view.
In addition to the FOV slider, the game's beta will also offer HUD Visual Toggles, including removing health bars, and more options to pick from.
The team is also announcing the addition of a Ping system to MP, allowing players to communicate more accessibly with teammates across MP modes.
Read on below for the full details.
FOV Slider on All Platforms
We're extremely excited to bring the Field of View (FOV) slider feature to all platforms for the first time in a Black Ops game, and you'll be able to try it out during the Beta. This is another way we're optimizing Black Ops Cold War for a globally connected, cross-play experience, and the team is dedicated to providing the best performance possible for this feature across all platforms at launch. Give it a shot this weekend and see which setting feels right for you.
HUD Visual Toggles
It's our goal to offer a wide range of heads-up display (HUD) element settings so you can customize your UI experience to what works best for you, even during the Beta. This includes the ability to toggle visuals for the compass, enemy and ally health bars, hit markers, crosshairs, player names, and button hints. In Black Ops Cold War, how much you see on your HUD is up to you.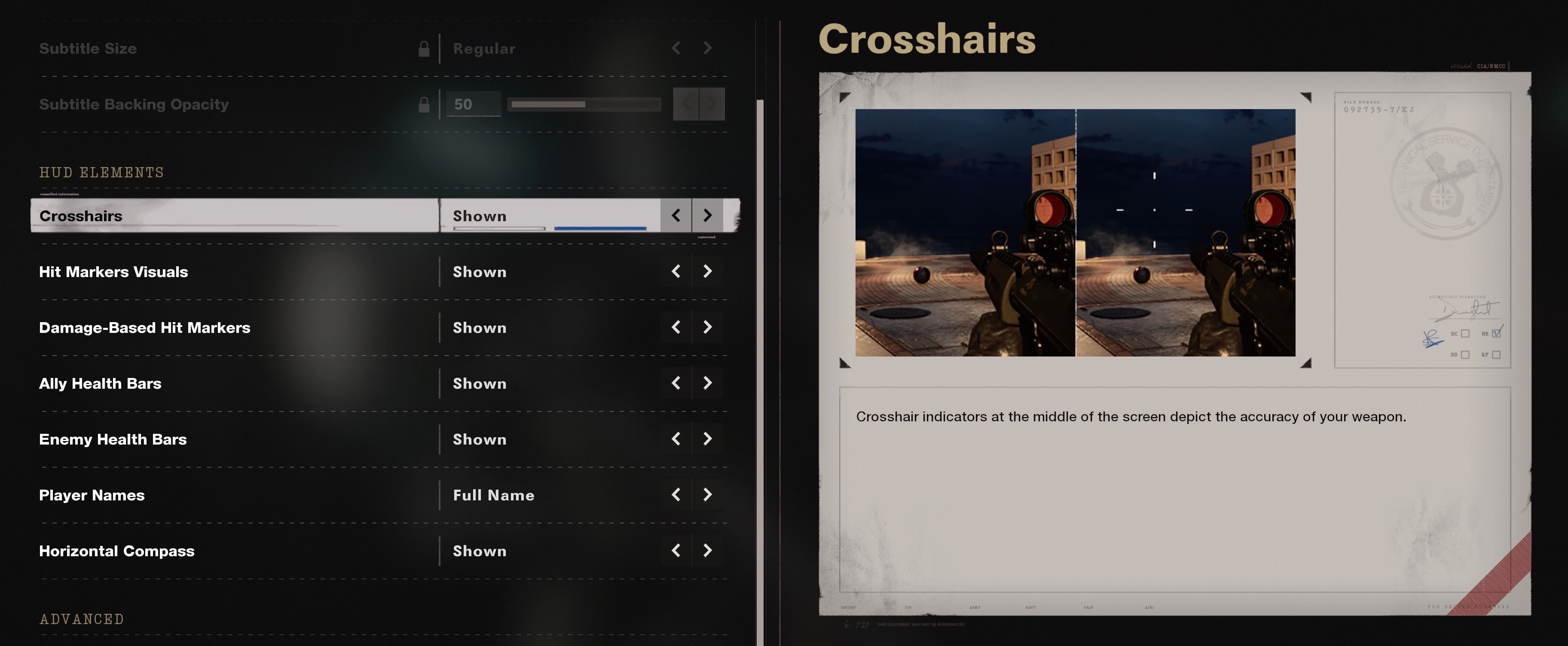 Ping System:
For the first time in Black Ops Multiplayer, we're adding a locational Ping system as a feature across all MP modes, allowing you to ping objectives, loot, locations, and enemies for your teammates during a match. From Team Deathmatch to Fireteam: Dirty Bomb, you can use the Ping system to communicate non-verbally with your teammates for increased coordination.
By default, Ping is mapped to D-pad left on controllers and bound to Z on keyboards. You'll also find alternate Ping-prioritized button layouts, like Bumper Ping and Bumper Ping Tactical, in the Gameplay Settings menu. Coordinate with your team by pinging objectives, pointing out loot for your Fireteam, or warning your squad of nearby danger by double-tapping Ping (or the dedicated Danger Ping key on keyboards). And for those tired of asking the age-old question, "Can anyone take out that Spy Plane?" … you can even ping enemy Scorestreaks.
SOURCE: Treyarch