Black Ops Cold War Season 5 Zombies content: New Perk, Field Upgrade, Grapple Gun, Tank & more
Black Ops Cold War Season 5 is right around the corner, and with the latest news from Call of Duty, we finally have an idea of what to expect for Zombies.
Black Ops Cold War Season 5 has officially been announced, with loads of new content for the popular Zombies mode.
Zombies fans should be excited for Season 5, as players will be getting some new content. Apart from Mauer der Toten, Zombies players haven't had much of an update since, but there finally seems to be some new exciting content on the horizon.
With the latest blog from Call of Duty, players have been given a look into a new field upgrade, perk, support weapon, and more entering the mode.
You can find all of the new content that will be coming to Black Ops Cold War Zombies in Season 5 below:
Black Ops Cold War Season 5 Zombies
Season 5 of Cold War will see Death Perception make its debut as the game's ninth Zombies Perk, granting an agent who drinks it the ability to "see" obscured enemies by giving them a bright outline.
Tesla Storm will be a new field upgrade that players will be able to take advantage of in Season 5. Upon activation, lightning will shoot out between you and your allies, stunning and damaging normal enemies in what will no doubt be a very helpful item to use when you start to get overrun.
The new Flamethrower multiplayer scorestreak will also be available as a new Support Weapon to help players out when it gets tough to survive.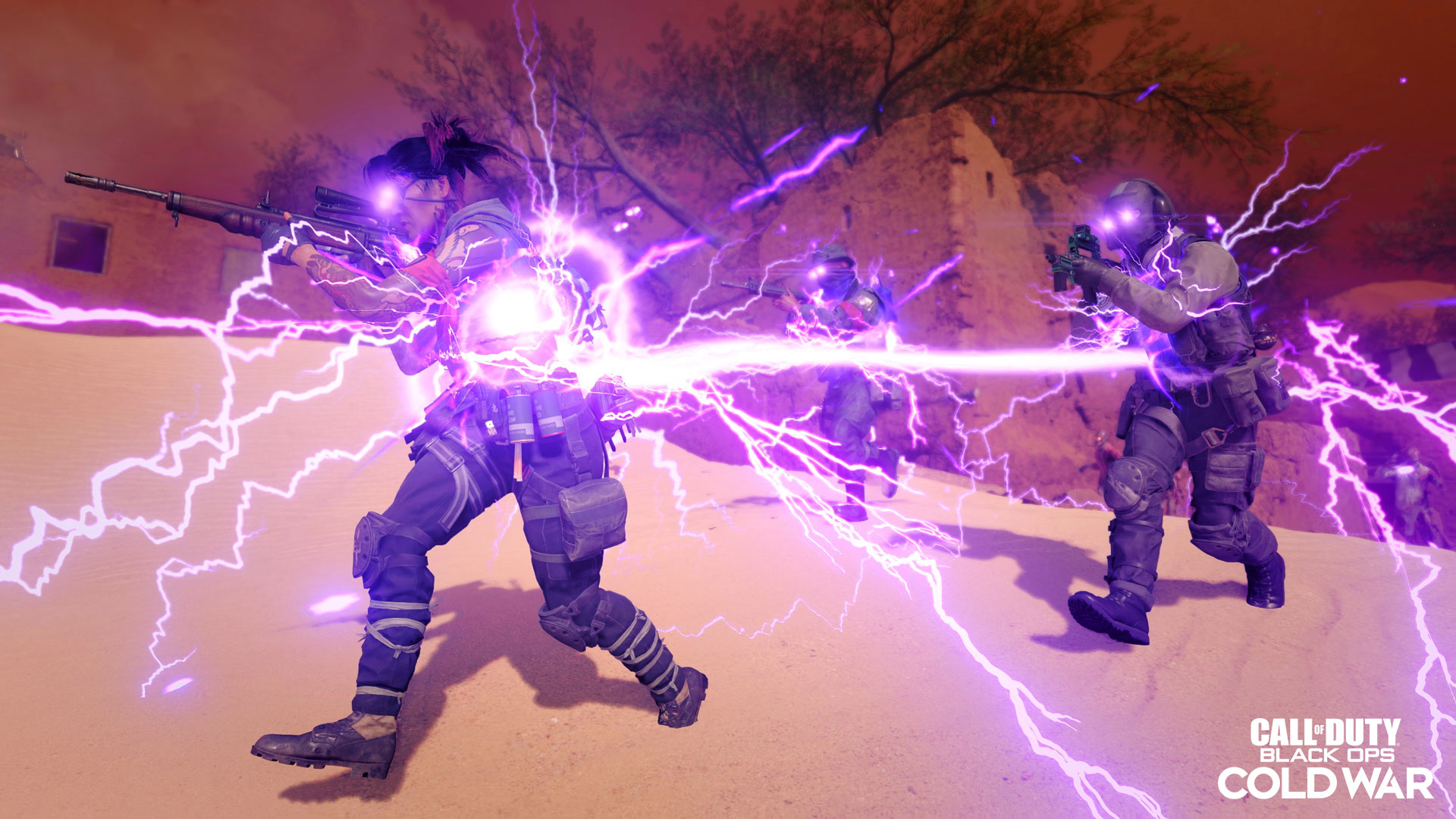 Black Ops Cold War Season 5 Zombies Outbreak
There will also be a new Outbreak region known as Collateral, a volatile area that will provide plenty of exciting moments for players during Season 5 of Cold War.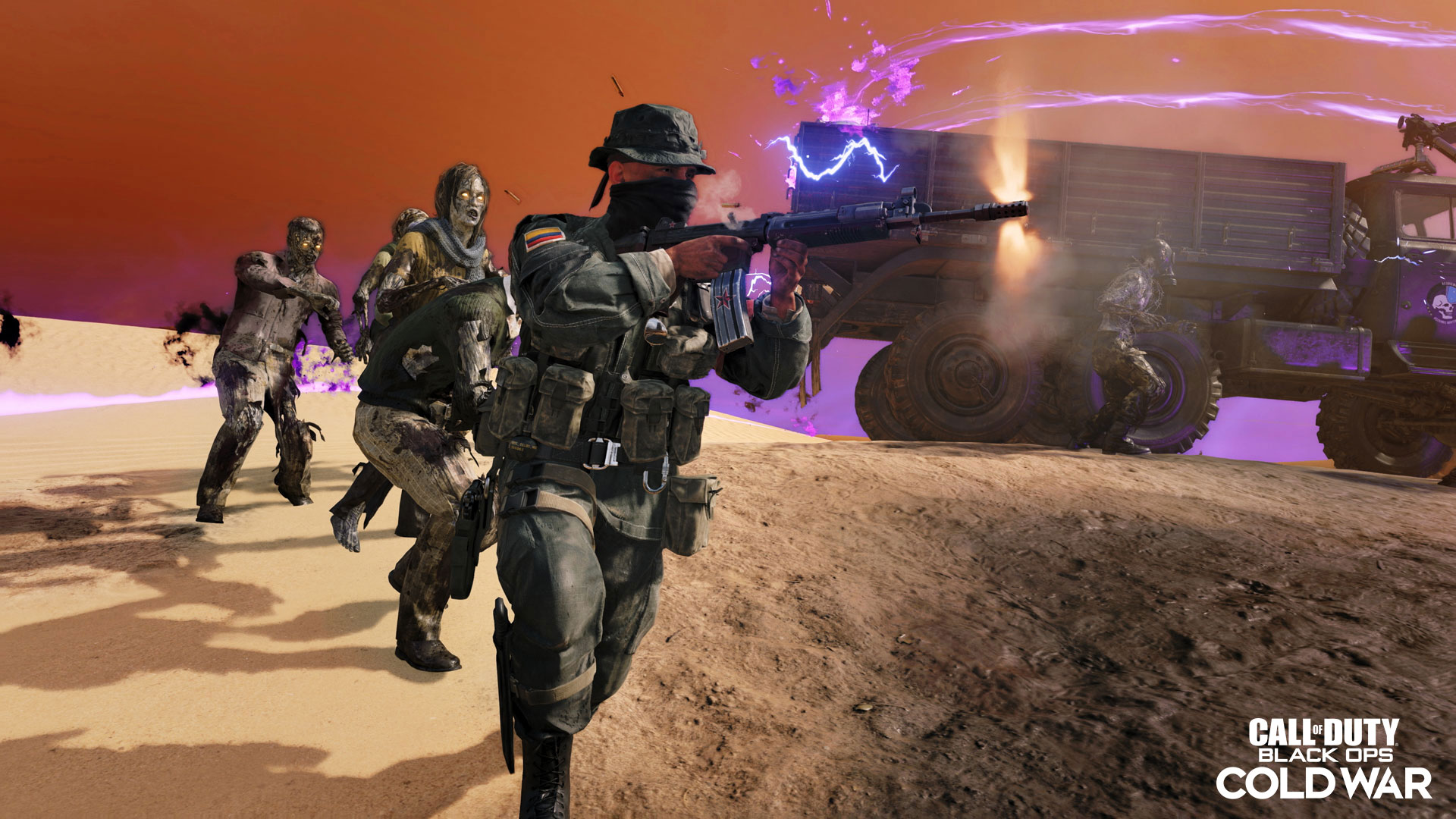 Players will also be able to encounter the new Transport Objective during Season 5, which tasks you and your squad with ensuring an important drivable Requiem machine makes its way across the Outbreak Zone safely.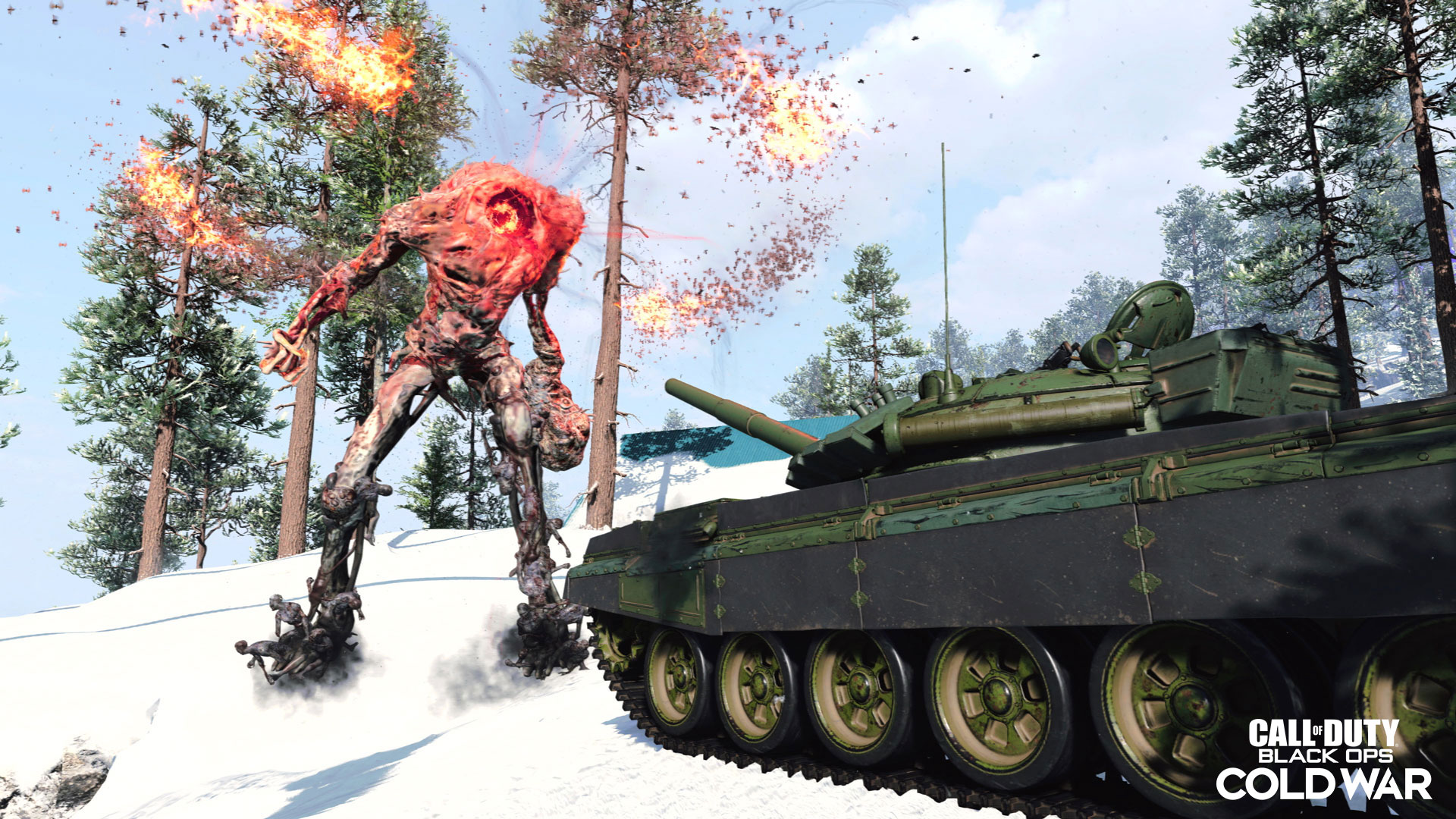 A new Outbreak vehicle will also be making its debut in the popular Zombies game mode in the form of the Tank, which will provide teams with a serious dose of firepower for all of those pesky enemies.
Outbreak players will also be able to craft a new item when Season 5 of Black Ops Cold War launches on August 12. This new crafting item is the Grapple Gun and will allow players to make their way around the open world much faster than on foot.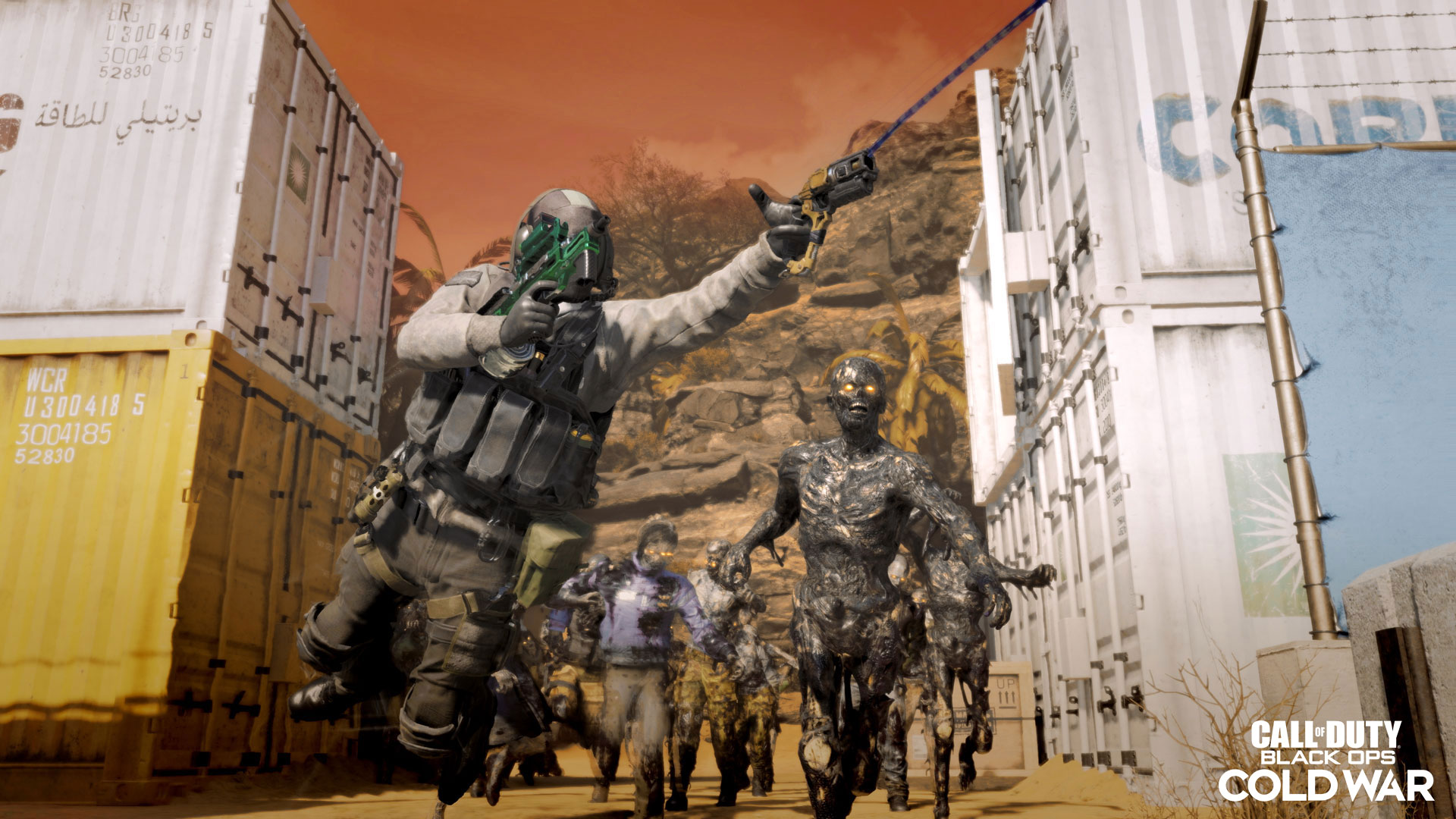 That's all for the content coming in Season 5 of Black Ops Cold War Zombies. For more, stay tuned on Charlie INTEL and check out our article on the evolution of Call of Duty Zombies from World at War to Cold War.
Image Credits: Activision / Treyarch